You are invited to an NSF IN-PERSON SPECIAL EVENT
November 7, 2022
NSF Anniversary Event
FEATURED SPEAKER:
Major General Ondra L. Berry
The Adjutant General for the State of Nevada
LOCATION:
Reno Elks Lodge
597 Kumle Lane, Reno, 89509
Cocktail/Business attire
Monday, November 7, 2022
5:30-8:30p
Come celebrate 10 years since NSF was founded and 20 years since Ty Cobb started holding national security breakfast discussions at the Silver & Gold.
Pay tribute to Ty Cobb for his vision in forming NSF and creating a space for stimulating discussions about timely and important national security topics.
At the start of Veterans Week, we honor all those who have served our country, are currently serving at home and abroad, and the next generation of warriors.
TICKETS
$99 per person or host a table of 10 for $990
Friends of the Forum (FOF) Reception, 4:30-5:30pm
NSF Friends of the Forum (FOF) are invited to a special reception with MGEN Berry before the anniversary event. There is no charge for FOF members and $25 per person for FOF guests (includes 1 cocktail).
Friends of the Forum – Register Here for FOF reception
Sponsorship Opportunities
Corporate or Individual Sponsorship Levels
Blue $250 (includes honorable mention)
Silver $500 (and two tickets with VIP seating)
Gold $1000 (and FOF annual membership)
---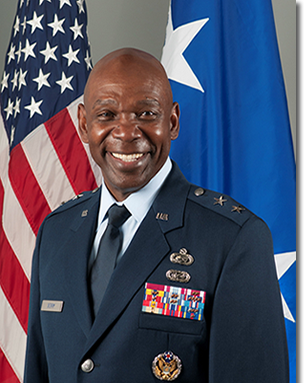 Maj. Gen. Ondra L. Berry serves as The Adjutant General for the State of Nevada. He is the senior uniformed Nevada National Guard officer responsible for formulating, developing and coordinating all policies, programs and plans affecting more than 4,700 Nevada Army and Air National Guard personnel. Appointed by the Governor of State of Nevada, General Berry is the principal advisor on all National Guard issues, responsible for both the federal and state missions of the Nevada National Guard and serves as the official channel of communication with the National Guard Bureau, Department of the Army, Department of the Air Force, Nevada Division of Emergency Management and State Partnership Program. Prior to his current position, General Berry was the Assistant Adjutant General – Air, Nevada National Guard and also served as the Assistant to the Director of National Guard Bureau A-1, service component level personnel director for over 107,000 ANG members. He manages component Headquarters, Numbered Air Force, and Major Command level support in the formulation and coordination of policy and execution of manpower, personnel, services, and training programs. This includes the force management, formal training allocation, database and systems administration, modification and analysis, services, manpower and organization, policy formulation and implementation. General Berry received his commission from the Air National Guard Academy of Military Science in 1990.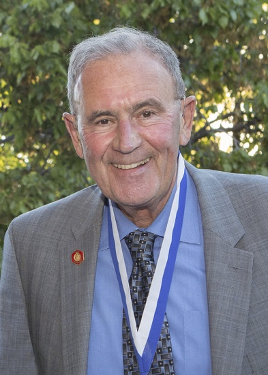 Tyrus W. Cobb received his bachelor's in political science from Nevada in 1962, a master's from Indiana University in 1970 and a doctorate from Georgetown University in 1982. He then went on to have a distinguished career serving as a West Point professor and a colonel in the U.S. Army. Cobb was appointed to President Reagan's National Security Council staff, initially as a member of the European and Soviet Affairs Directorate, and later as a special assistant to the president. Upon returning to his hometown of Reno, Cobb founded the National Security Forum, an organization dedicated to serving as a venue for thoughtful consideration of international, politico-military and geo-economic issues of current importance. (Caddie Dufurrena, Nevada Silver & Blue)