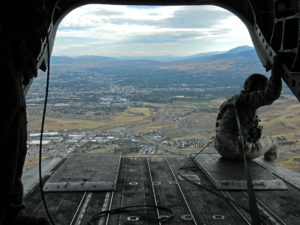 During the COVID-19 pandemic, we moved our monthly breakfast Forums online to Zoom. Members are able to actively participate in our monthly virtual Forums, interacting with speakers directly. Non-members can view the videos of the Forums once they are posted.
Beginning October 2021, we are introducing hybrid in-person and zoom forums to come back together while still providing a virtual experience for those who prefer Zoom meetings.
---
The National Security Forum (NSF) is a non-partisan, educational, nonprofit organization that brings expert speakers from around the U.S. to talk about national and international security, domestic and foreign terrorism, economic and financial threats, the safety of our food and water supply, energy policy, electrical grid stability, and a variety of other topics that affect all Americans.
UPCOMING PROGRAMS
04 Nov (Zoom) – "Keeping us Safe from the Unthinkable – Nuclear incident response and how Nevada leads the nation" with Dr. Alexis Reed, Director, Nuclear Response Division, Mission Support and Test Services, LLC. 
---
URGENT REQUEST FOR AFGHAN RESETTLEMENT HELP IN NEVADA
Many in our community have asked how they can help support Afghans fleeing for their lives. The Northern Nevada International Center (NNIC) has successfully resettled 223 displaced people in Reno since 2016. They are very experienced with the process. Over the last several weeks they have been inundated with requests for help from Afghans that have participated in NNIC programs in the past.
You can learn more about NNIC resettlement programs and their needs on the NNIC website: https://www.unr.edu/nnic/resettlement
Please help NNIC bring some peace and healing to these families who have lost everything to war, terror, and injustice.