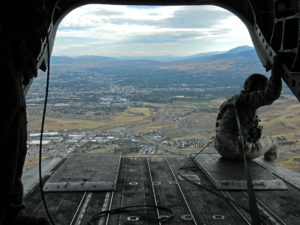 The National Security Forum (NSF) welcomes you to our website where you will find information on our past and upcoming programs as well as a information from around the world. The NSF is a non-partisan educational organization to promote discussion regarding critical national security issues facing the United States as well as northern Nevada. We hold monthly breakfast programs at the Sand's Regency Hotel Casino, 345 North Arlington Ave, Reno, NV. Breakfast and registration are open from 7:45 am – 9 am and our programs run from 9 am – 10 am. Reservations are required. $20 for members, $30 for non-members.
Related Community Events
A Conversation with Janet Napolitano
July 25, 2019 7:30 p.m. – 9:00 p.m.
Sierra Nevada College
291 Country Club Drive
Incline Village, NV 89451
Janet Napolitano, Former Secretary of the department of Homeland Security, President of the University of California, and Advisory Board Member of Classical Tahoe, offers an insightful analysis of American security at home and a prescription for the future.
Her new book, "How Safe Are We?" is a clear-eyed, rational examination of a government office that plays a key and often misunderstood role in the lives of all Americans.
Classical Tahoe and Tahoe Environmental Research Center Co-Present A Conversation with Janet Napolitano.
Ms. Napolitano will present "How Safe Are We?" in conversation in the Classical Tahoe Pavilion, Incline Village, NV.
Tickets are required. Tickets are general admission. $5 in advance, $10 day of conversation.
Click here for tickets and directions
The Party Bus has been cancelled due to lack of interest. Please get your tickets directly from Classical Tahoe at the link above.