BOARD OF DIRECTORS
Garry Garrettson – Board Chairman, President G. Garrettson Consulting
Dr. Tyrus Cobb – NSF Founder
Dr. Maureen McCarthy – NSF Director Programs and Commentary
Skip Hansen – Director of Logistics, Real Estate Broker
Tim Heydon – Treasurer, Consultant, Property Manager, World Traveler
Dan Lofrese – Gabelli Funds
Julie Mathews – Director of Development, College of Liberal Arts, University of Nevada, Reno
Ron Nichols – Truckee Meadows Community College
Kevin Schaller – Truckee Meadows Community College
Advisor
James Bradshaw – Attorney
STAFF
Dr. Maureen McCarthy – NSF Director Programs and Commentary
Randi Thompson – Executive Director
Chelsea Canon – Administrative Assistant
Christina Clack – Communications Consultant
VOLUNTEERS
We are particularly grateful for the support from our Friends of the Forum.
See the current Friends of the Forum list here.
BIOGRAPHIES
Garry Garrettson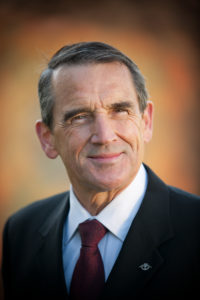 Board President
GARRETT (GARRY) GARRETTSON is President of G. Garrettson Consulting, providing management & consulting services to help private and public microcap companies achieve strong and profitable growth.
During 2015-2016 he served as Executive Chairman of GigaTronics, a public microcap microwave instrument & subsystem company in electronic warfare market. During 2006-2007 he served as interim CEO to launch Fresco Technologies, a digital imaging company. From 2001 to 2004 he was President and CEO of ClairVoyante a private company which developed and licensed proprietary intellectual property to flat panel display manufacturers in Asia, and that was subsequently sold to Samsung.
From 1996 to 2002 he was with Spectrian Corporation, a manufacturer of high power radio frequency transistors and amplifiers primarily for cellular network equipment, as CEO and then working Chairman of the Board. Under his leadership, annual revenues grew four-fold to $200M and over $200M was added to the balance sheet. The semiconductor business was sold to Cree in 2000 and Spectrian was sold to Remec in 2002. Prior to Spectrian, Dr. Garrettson spent three years as President and CEO for Censtor Corporation, a company that developed thin film contact magnetic recording head and disc technology for the data storage industry. The Operation and an IP License was sold to Read Rite in 1996. The patent portfolio was held in a separate company for the Censtor shareholders, and the technology was subsequently broadly licensed to the storage industry.
From 1989 to 1993 Mr. Garrettson held several Vice President Positions in Seagate, an international disk drive company, who had purchased Control Data's Data Storage Division in which Mr. Garrettson had held several Vice President positions from 1986 to 1989. Prior to 1986, he was at Hewlett-Packard Laboratories in various technical management positions, where he worked on medical imaging and then managed teams that developed technology and product prototypes for the first ink jet and laser printers, as well as developing sub-micron lithography equipment and processes. Prior to joining HP he served as an officer in the United States Navy, with his last active duty assignment being an assistant professor of physics at the Naval Postgraduate School, where he taught graduate and undergraduate courses.
Mr. Garrettson has served on Boards of seven public companies and numerous private companies. At Stanford University he earned a Master's Degree in Engineering Physics while on an NROTC scholarship, and a Ph.D. in Nuclear Engineering on an Atomic Energy Commission Fellowship. Since learning to fly in the Navy, he has maintained a commercial pilot's license and an instrument rating. He and his wife Gloria currently reside in the Tahoe-Reno area of Nevada, and have two sons who are both engineering managers in technology companies.

TYRUS W. COBB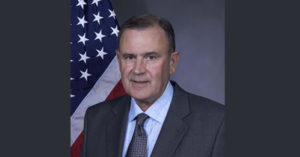 NSF Founder
Ty served as Special Assistant to President Reagan for National Security Affairs (1988-89) and before that as Director of Soviet, European, and Canadian Affairs on the Reagan NSC staff. He was the Executive Secretary for President Reagan's Summit meetings with Soviet leader Mikhail Gorbachev in Geneva (1985) and Reykjavik (1986). A graduate of UNR, Ty earned a Masters Degree at Indiana U. and a PhD from Georgetown. He taught at West Point as a tenured professor, as well as in China, Italy and Russia. He is married to the former Suellen Small of Reno and they have two daughters and a son. On the NSF board Ty is responsible for arranging and conducting our programs and preparing and posting commentaries on the website.

DR. MAUREEN MCCARTHY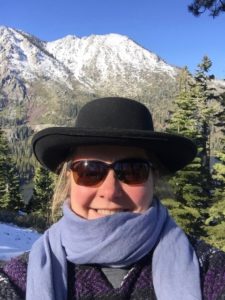 Program and Commentary Chair
Maureen I. McCarthy, PhD, is Senior Research Faculty in the Department of Physics, University of Nevada, Reno (UNR) and in the Division of Earth & Ecosystem Sciences at the Desert Research Institute (DRI) and Graduate Faculty in Hydrologic Sciences (UNR/DRI Joint Program). She serves as Executive Director of the Tahoe Science Consortium and Director of the Tahoe & Great Basin Research, managing large, multi-institutional, transdisciplinary research programs focused on climate resiliency, water sustainability, natural resource management, and multi-hazard early warning. As Great Basin Research Director, McCarthy leads multi-institution research projects focused on climate adaptation and water sustainability in snow-fed arid-land river systems and on American Indian lands, supervises graduate students, and develops multi-institution transdisciplinary research programs.
Dr. McCarthy is also President of McCarthy & Smith Consulting, where she advises public and private entities on national security, threat analysis, environmental security, energy security, and the impacts of global climate change. She serves on the National Security Advisory Board for the University of Maryland, Board of Directors for the Tahoe Prosperity Center, Board of Supervisors (elected) of the Nevada-Tahoe Conservation District, Climate Resiliency Advisory Group for Northern Nevada, and President the Rotary Club of Tahoe-Incline.
Dr. McCarthy has nearly two decades of experience directing programs in science, technology, university education, intelligence analysis, and national, homeland, and international security policy development for the Departments of Defense, Energy and Homeland Security. She served in the Administration of President George W. Bush as a member of the Transition Planning Office responsible for the stand-up of the Department of Homeland Security (DHS). She was the first Director of Research & Development and Director of Border, Health and Weapons of Mass Destruction Intelligence for DHS. She was a member of the Senior Executive Service and a Senior Intelligence Officer. Prior to 9/11, Dr. McCarthy was Chief Scientist for the National Nuclear Security Administration coordinating nuclear weapons and non-proliferation programs and leading nuclear nonproliferation negotiations with the Russian Federation.
Dr. McCarthy was the first Defense Policy Fellow of the American Association for the Advancement of Science (AAAS), where she served as technical advisor to the Secretary of Defense for nuclear arms control negotiations with the Former Soviet Union. She came to Washington, D.C. from the Pacific Northwest National Laboratory where directed the Interface Physics Group. She was a Lady Davis Postdoctoral Fellow at the Hebrew University in Jerusalem, Israel, holds a Ph.D. in Chemical Physics from the University of Colorado, and a B.Sc. in Chemistry from Boston College. She is an active member of the AAAS, Women in Nuclear, American Chemical Society, Cosmos Club of Washington DC, and the National Security Forum.

SKIP HANSEN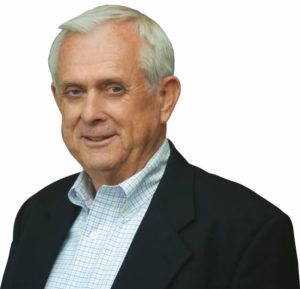 Board Director of Logistics
Skip joined the National Security Forum when it was first meeting at the Gold and Silver Restaurant. He has been a Board member unofficially and then officially as the logistics coordinator when it formally became a 501c3. He has been a Real Estate Broker since 1959, and served as a Board member on many non-profit boards over the years. He holds the CCIM designation in Real Estate, the highest in the Commercial and Investment earned an award from the National Association of Realtors. He has been married to Nilsine for over 53 years. They have one daughter, Kate.
Tim Heydon
Treasurer
Tim joined the NSF board in March 2019. Tim is a 40-year Reno resident and graduated from UNR with a degree in finance. He made a career in large commercial construction and retired after 25 years with Clark and Sullivan Constructors, where he eventually served as Vice President of Operations for Northern Nevada. Tim was involved in all manner of commercial projects such as warehousing, manufacturing, schools, hospitals, courthouses, and prisons.
Since leaving Clark and Sullivan, Tim has served as a court-appointed receiver on troubled projects such as the Palladio Building in downtown Reno and has served as an owner rep on various new construction projects. He is currently a consultant on the Tesla Gigafactory project in Lyon County.
Aside from his construction career, Tim actively pursued the acquisition of local rental properties, and now has a strong presence in the student housing market.
Outside of work, Tim is a member of the Advisory Board for the College of Engineering at UNR.
He also sits on the Board for ACE Charter High School and is an active member of the Rotary Club of Sparks. He has been married to his wife Marie for 29 years and has four kids, all of whom have graduated from or are attending UNR. In his spare time, he enjoys worldwide traveling and has visited over 70 countries.
DAN LOFRESE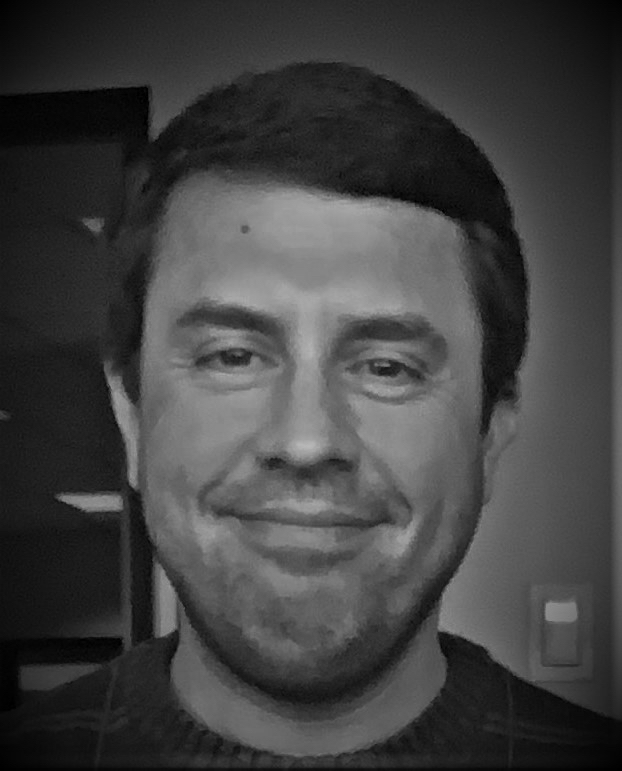 Dan Lofrese was born and raised in Orange County, NY. He graduated from Fordham University in 1999, and has worked for Gabelli Asset Management Company (GAMCO), a diversified global financial services company with assets under management of $27.5 billion, since 1998.
For 17 years back in Rye, NY, Dan had helped to coordinate the firm's Reno, NV and Palm Beach, FL offices. In 2015, he was asked to "move west young man" to help continue to expand GAMCOs presence in the area (succeeding NSF member Jim Webster). He also spends several months of the year based out of the firm's Palm Beach office.
Dan and his wife, Camellia, were married in August 2018. She is in medical school and about to finish her clinical rotations at St. Joseph's Regional Medical Center in Paterson, NJ. Upon completion, she is hoping to be placed for residency here in Reno.
Dan is an avid reader and, on occasion, you may find him trying to squeeze in 9 holes at Montreux.
Dan earned an Executive MBA from UNR in 2018 (he was scheduled to walk for graduation the same day as his wedding – and chose wisely). He is a Rotarian, an Advisory Board Member for the College of Liberal Arts at UNR & UNLV, a TMCC Foundation Board Member, and an Advisory Board member for the Community Foundation of Western Nevada. He has been a member of NSF and attending breakfasts since 2015.
JULIE MATHEWS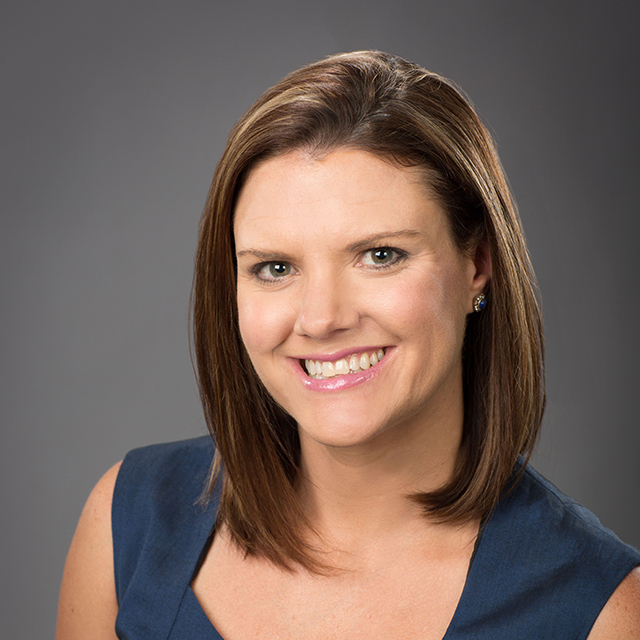 Julie Mathews is a proud native Nevadan and alumna from the University of Nevada, Reno where she earned a B.A. in International Affairs in 2002. Upon graduating, Julie received a fellowship through the National Security Education Program (NSEP), whose mission is to strengthen national security through critical language and cultural expertise, to study in Buenos Aires, Argentina. Subsequent to this fellowship, Julie worked in the Public Affairs division at the U.S. Embassy in Santiago, Chile where she helped coordinate the 2004 Asia-Pacific Economic Cooperation (APEC) Summit.
Julie went on to earn a M.Ed. from Seattle University with a focus on international education. She spent a decade coordinating study abroad programs, first in Seattle and most recently as the Director of University Relations for USAC, one of the largest study abroad organizations in the country. She currently serves as the Director of Development for the College of Liberal Arts at the University of Nevada, Reno where she has helped raise more than $5.8 million.
Julie is a member of the UNR International Activities Committee, which advises campus leadership on internationalization efforts, and also serves on the board of Reno National Little League. She and her husband Ben are the proud parents of two sons, Jackson and Lucas.
RON NICHOLS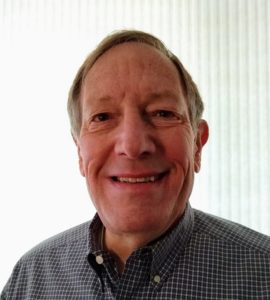 Ron grew up in the Detroit area and started his engineering career with the auto companies after a stint in the Army.
While at Ford, he was part of a team that started adapting small computer-controlled devices on production vehicles, first to control emissions, and later greatly expanded to control most vital automotive functions.
With his interest piqued, he transitioned from automotive engineering to computer hardware and software design and development. This included a move to Silicon Valley to participate in the design of mainframe-class computers. With the emergence of software as the driving force in the computer industry, the remainder of his career was spent in software development, IT, and data center design.
Ron has led software and data center teams around the world with development conducted in eight internally-designed international data centers that meet the unique business and technology requirements of each locale.
While the majority of his career was spent with large multi-nationals, he was also involved with start-up and early-stage companies both as an employee and as an advisor. When not motorcycling, he teaches math at TMCC.
KEVIN SCHALLER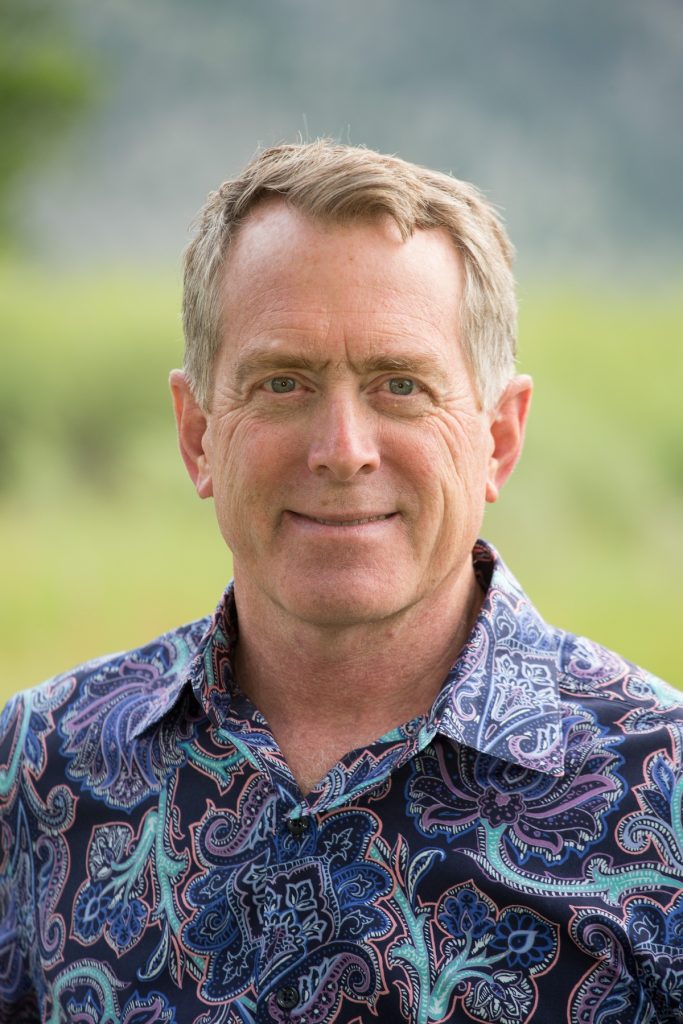 Kevin Schaller serves as Adjunct Faculty for the Bachelor of Applied Sciences Emergency Management – Homeland Security program at Truckee Meadows College. He has served on a variety of emergency management projects including the Nevada Governor's Task Force for Continuity of Operations and served as Project Coordinator for the USGS/Tahoe Science Consortium ARkStorm severe weather public outreach and exercise project, as well as the emergency manager for the University of Nevada, Reno.
He has provided consultation services for military, government, financial, food service, and technology firms in the areas of crisis management, business continuity, and emergency response. He is a 2011 honors graduate of the American Public University Graduate School of Public Health and Service in Emergency & Disaster Management. Currently, Kevin is a doctoral candidate at the Graziadio Business School, Pepperdine University with a research focus on governance leadership in crisis settings.
A Nevada resident for nearly a quarter-century, he enjoys the great outdoors, motorsports, and the independence of the Nevada spirit.
ADVISORS

JAMES "JIM" BRADSHAW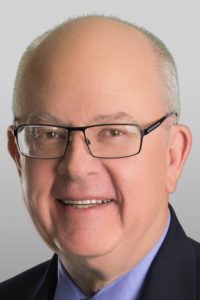 Jim has been an attorney with the McDonald Carano law firm for nearly 35 years practicing in its Litigation, Construction Law and Employment Law Departments. He served as Chairman of the Firm's Litigation Practice Department and Ethics Committee. He volunteered with the State Bar of Nevada for many years on its Board of Governors, the Nevada Bar Foundation and as Chairman of the Northern Nevada Disciplinary Panel. In addition to his career as an attorney, Jim dedicated more than 24 years of service to the United States Air Force and Nevada Air National Guard. He retired in 1995 as a Lieutenant Colonel. Born and raised in Reno, Jim is a fifth-generation Nevadan.
VOLUNTEER
SAM COLEMAN
Sam is our newest recruit to assist with registration and set up at our events. Thank you Sam!
STAFF

Randi Thompson
EXECUTIVE DIRECTOR
Randi is a native of Reno who has spent much of her career in event management, public relations, government relations, and association management.