BOARD OF DIRECTORS
Kevin Schaller – Board Chairman, President – Truckee Meadows Community College
Dr. Maureen McCarthy – NSF Director Programs and Commentary
James Bradshaw – Attorney
Garry Garrettson – G. Garrettson Consulting
Skip Hansen – Director of Logistics, Real Estate Broker
Dan Lofrese – Gabelli Funds
The Honorable Susan Lynn Roley Malone
Mark Martinez – President, Mission Support & Test Services, LLC
Tyler Smith – Gabelli Asset Management (GAMCO)
STAFF
Dr. Maureen McCarthy – NSF Director Programs and Commentary
Kimberly Pickens – NSF Event Coordinator
Christina Clack – Communications Consultant
Jim Dunigan (Eagle Croft Productions) – Videographer
Sam Coleman – Volunteer Hybrid Program Video Producer
We are particularly grateful for the support from our Friends of the Forum.
See the current Friends of the Forum list here.
BIOGRAPHIES
KEVIN SCHALLER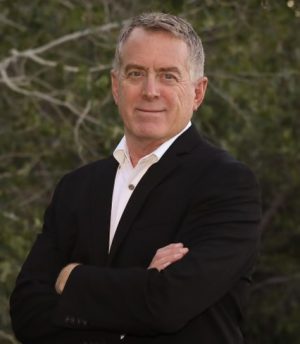 Board President
Dr. Kevin Schaller serves as a crisis leadership board and executive advisor. He has provided consultation services for military, government, financial, food service, and technology firms in the areas of crisis management, business continuity, and emergency response. He completed his doctoral research around board and executive crisis decision-making during COVID at the Pepperdine University Graziadio Business School in 2022. Kevin is a 2011 honors graduate of the American Public University Graduate School of Public Health and Service in Emergency & Disaster Management and a graduate of the FEMA executive academy.
He served on the program development team for the Bachelor of Applied Sciences Emergency Management – Homeland Security program at Truckee Meadows College, as well as a variety of emergency management projects including the Nevada Governor's Task Force for Continuity of Operations and served as Project Coordinator for the USGS/Tahoe Science Consortium ARkStorm severe weather public outreach and exercise project, and finally, the emergency manager for the University of Nevada, Reno.
A Nevada resident for over a quarter-century, he enjoys the great outdoors, motorsports, and the independence of the Nevada spirit.
https://www.linkedin.com/in/dr-kevin-schaller-b9181a13/
DR. MAUREEN MCCARTHY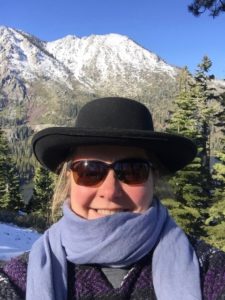 Program and Commentary Chair
Maureen I. McCarthy, PhD, is Senior Research Faculty in the Department of Physics, University of Nevada, Reno (UNR) and in the Division of Earth & Ecosystem Sciences at the Desert Research Institute (DRI) and Graduate Faculty in Hydrologic Sciences (UNR/DRI Joint Program). She serves as Executive Director of the Tahoe Science Consortium and Director of the Tahoe & Great Basin Research, managing large, multi-institutional, transdisciplinary research programs focused on climate resiliency, water sustainability, natural resource management, and multi-hazard early warning. As Great Basin Research Director, McCarthy leads multi-institution research projects focused on climate adaptation and water sustainability in snow-fed arid-land river systems and on American Indian lands, supervises graduate students, and develops multi-institution transdisciplinary research programs.
Dr. McCarthy is also President of McCarthy & Smith Consulting, where she advises public and private entities on national security, threat analysis, environmental security, energy security, and the impacts of global climate change. She serves on the National Security Advisory Board for the University of Maryland, Board of Directors for the Tahoe Prosperity Center, Board of Supervisors (elected) of the Nevada-Tahoe Conservation District, Climate Resiliency Advisory Group for Northern Nevada, and President the Rotary Club of Tahoe-Incline.
Dr. McCarthy has nearly two decades of experience directing programs in science, technology, university education, intelligence analysis, and national, homeland, and international security policy development for the Departments of Defense, Energy and Homeland Security. She served in the Administration of President George W. Bush as a member of the Transition Planning Office responsible for the stand-up of the Department of Homeland Security (DHS). She was the first Director of Research & Development and Director of Border, Health and Weapons of Mass Destruction Intelligence for DHS. She was a member of the Senior Executive Service and a Senior Intelligence Officer. Prior to 9/11, Dr. McCarthy was Chief Scientist for the National Nuclear Security Administration coordinating nuclear weapons and non-proliferation programs and leading nuclear nonproliferation negotiations with the Russian Federation.
Dr. McCarthy was the first Defense Policy Fellow of the American Association for the Advancement of Science (AAAS), where she served as technical advisor to the Secretary of Defense for nuclear arms control negotiations with the Former Soviet Union. She came to Washington, D.C. from the Pacific Northwest National Laboratory where directed the Interface Physics Group. She was a Lady Davis Postdoctoral Fellow at the Hebrew University in Jerusalem, Israel, holds a Ph.D. in Chemical Physics from the University of Colorado, and a B.Sc. in Chemistry from Boston College. She is an active member of the AAAS, Women in Nuclear, American Chemical Society, Cosmos Club of Washington DC, and the National Security Forum.
Garry Garrettson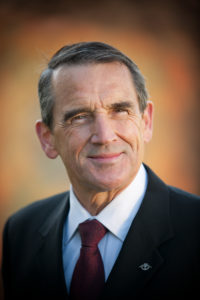 Garrett (Garry) Garrettson is President of G. Garrettson Consulting, providing management & consulting services to help private and public microcap companies achieve strong and profitable growth.
During 2015-2016 he served as Executive Chairman of GigaTronics, a public microcap microwave instrument & subsystem company in electronic warfare market. During 2006-2007 he served as interim CEO to launch Fresco Technologies, a digital imaging company. From 2001 to 2004 he was President and CEO of ClairVoyante a private company which developed and licensed proprietary intellectual property to flat panel display manufacturers in Asia, and that was subsequently sold to Samsung.
From 1996 to 2002 he was with Spectrian Corporation, a manufacturer of high power radio frequency transistors and amplifiers primarily for cellular network equipment, as CEO and then working Chairman of the Board. Under his leadership, annual revenues grew four-fold to $200M and over $200M was added to the balance sheet. The semiconductor business was sold to Cree in 2000 and Spectrian was sold to Remec in 2002. Prior to Spectrian, Dr. Garrettson spent three years as President and CEO for Censtor Corporation, a company that developed thin film contact magnetic recording head and disc technology for the data storage industry. The Operation and an IP License was sold to Read Rite in 1996. The patent portfolio was held in a separate company for the Censtor shareholders, and the technology was subsequently broadly licensed to the storage industry.
From 1989 to 1993 Mr. Garrettson held several Vice President Positions in Seagate, an international disk drive company, who had purchased Control Data's Data Storage Division in which Mr. Garrettson had held several Vice President positions from 1986 to 1989. Prior to 1986, he was at Hewlett-Packard Laboratories in various technical management positions, where he worked on medical imaging and then managed teams that developed technology and product prototypes for the first ink jet and laser printers, as well as developing sub-micron lithography equipment and processes. Prior to joining HP he served as an officer in the United States Navy, with his last active duty assignment being an assistant professor of physics at the Naval Postgraduate School, where he taught graduate and undergraduate courses.
Mr. Garrettson has served on Boards of seven public companies and numerous private companies. At Stanford University he earned a Master's Degree in Engineering Physics while on an NROTC scholarship, and a Ph.D. in Nuclear Engineering on an Atomic Energy Commission Fellowship. Since learning to fly in the Navy, he has maintained a commercial pilot's license and an instrument rating. He and his wife Gloria currently reside in the Tahoe-Reno area of Nevada, and have two sons who are both engineering managers in technology companies.
SKIP HANSEN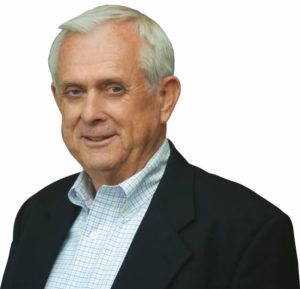 Board Director of Logistics
Skip joined the National Security Forum when it was first meeting at the Gold and Silver Restaurant. He has been a Board member unofficially and then officially as the logistics coordinator when it formally became a 501c3. He has been a Real Estate Broker since 1959, and served as a Board member on many non-profit boards over the years. He holds the CCIM designation in Real Estate, the highest in the Commercial and Investment earned an award from the National Association of Realtors. He has been married to Nilsine for over 53 years. They have one daughter, Kate.
DAN LOFRESE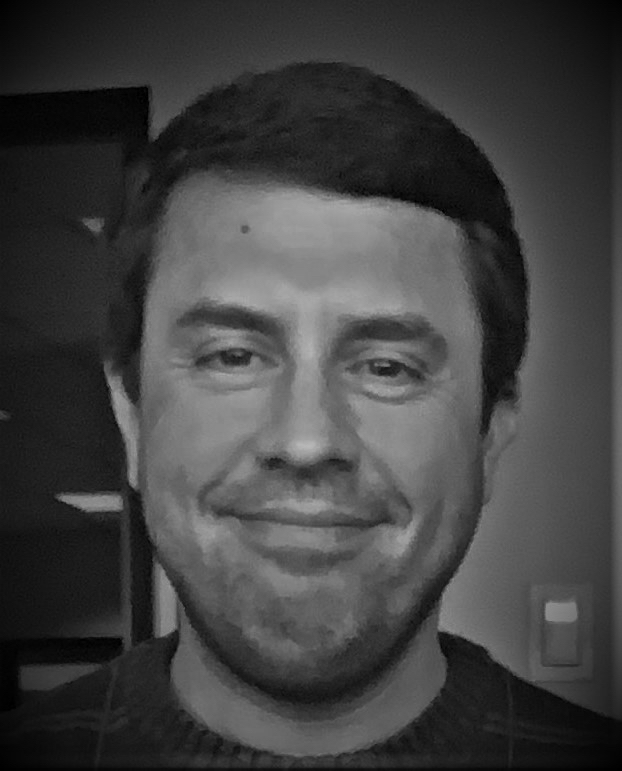 Dan Lofrese was born and raised in Orange County, NY. He graduated from Fordham University in 1999, and has worked for Gabelli Asset Management Company (GAMCO), a diversified global financial services company with assets under management of $27.5 billion, since 1998.
For 17 years back in Rye, NY, Dan had helped to coordinate the firm's Reno, NV and Palm Beach, FL offices. In 2015, he was asked to "move west young man" to help continue to expand GAMCOs presence in the area (succeeding NSF member Jim Webster). He also spends several months of the year based out of the firm's Palm Beach office.
Dan and his wife, Camellia, were married in August 2018. She is in medical school and about to finish her clinical rotations at St. Joseph's Regional Medical Center in Paterson, NJ. Upon completion, she is hoping to be placed for residency here in Reno.
Dan is an avid reader and, on occasion, you may find him trying to squeeze in 9 holes at Montreux.
Dan earned an Executive MBA from UNR in 2018 (he was scheduled to walk for graduation the same day as his wedding – and chose wisely). He is a Rotarian, an Advisory Board Member for the College of Liberal Arts at UNR & UNLV, a TMCC Foundation Board Member, and an Advisory Board member for the Community Foundation of Western Nevada. He has been a member of NSF and attending breakfasts since 2015.
SUSAN LYNN ROLEY MALONE
Susan Malone has over 40 years of extensive and documented success in the public, private, government, combating terrorism/anti-terrorism assistance and Human Rights, Human Trafficking, NGO sector; extensive experience in the federal criminal investigative arena with a focus on Justice Programs, Rule of Law, Human Rights, Inspector General operations, international banking and money laundering, conflict of interest, procurement fraud, bribery and corruption investigations. Advisor to the Iraq Minister of Interior and senior National Police. Managed and coordinated major international United Nations and Civil Affairs programs in Asia, Africa, South and Central America and the Middle East. Team Leader, Afghanistan, HTA program. Appointed to the senior United Nations Civil Service, War Crimes Tribunal, The Hague, the Netherlands.
BA degree, California State University, Fullerton, CA; MA degree, Pepperdine University, Malibu, CA; MA degree, U.S. Army War College; Graduate, FBI Academy; Graduate, US Department of State-Department of Defense Interdepartmental Studies Program. Appointed to numerous commissions and advisory boards including: Member, President's Commission on Aviation Security and Terrorism; Member, Secretary of Defense Advisory Board Evaluating the Investigative Capabilities of the Department of Defense; Member, Marine Corps Reserve Policy Board; past national president, Marine Corps Reserve Officers Association; member, Northern Nevada State Veterans Home Independent Advisory Board. USMC Officer – Colonel. Extensive experience in military/political affairs, counter intelligence and security matters.
MARK MARTINEZ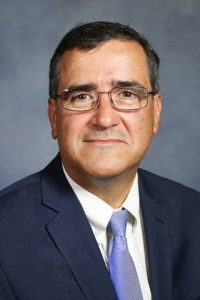 As the MSTS President, Mark Martinez provides leadership and management direction for the effective and efficient execution of all operations at the Nevada National Security Site and leads development of a visionary and executable strategic plan.
Martinez has 30 years of experience managing complex and multidisciplinary nuclear, technical, business, operational and site services. He spent the past 23 years at Lawrence Livermore National Laboratory (LLNL), most recently leading as Vice President and Principal Associate Director for Operations and Business, working to implement key strategic initiatives and operations and infrastructure improvements.
While at LLNL, Martinez gained both programmatic and operational expertise through diverse assignments and developed key relationships with employees and external stakeholders.
He was a senior Test Director, responsible for executing LLNL experimental activities at the Nevada National Security Site, which encompassed comprehensive oversight of complex technical; construction; environment, safety and health; quality assurance; security; external communications; and other management functions for large-scale projects. He also served as the Program Leader for the Nuclear Materials Technology Program, the Nevada Experiments and Operations Acting Program Leader, and the Deputy Principal Associate Director in the Weapons & Complex Integration. Martinez has a strong background leading transformations. At LLNL's Weapons and Complex Integration, he strengthened the rigor and changed the culture to a high-performing team. In addition, the National Nuclear Security Administration requested Martinez's leadership in leading improvements in multi-nation nuclear defense experiments in Nevada.
TYLER SMITH

Tyler Smith is a Northern Nevada native born and raised in Carson City. He is a two-time University of Nevada, Reno alumnus, graduating first in 2013 with a Bachelor of Science Degree in International Business with a French Minor and in 2015 with a Master's Degree in Business Administration.
Upon graduation, Tyler joined Gabelli Asset Management (GAMCO), a diversified global financial services company. GAMCO is based in Rye, NY with around 200 employees managing approximately $35 billion in assets as of 4Q 2021.
Tyler is also very involved with different Boards and Associations throughout Reno. He is serving as a Board Member with the Planned Giving Round Table of Northern Nevada, the Northern Nevada R.A.V.E. Family Foundation, the UNR Planned Giving Advisory Council and has been attending National Security Forum events since 2018.

JAMES "JIM" BRADSHAW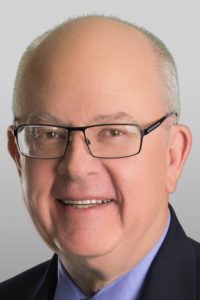 Jim has been an attorney with the McDonald Carano law firm for 40 years. He is semiretired now working in the capacity of Senior Counsel to the firm. He practiced in its Litigation, Construction Law and Employment Law Departments. For many years, he served as Chairman of the Firm's Litigation Practice Department and Ethics Committee. He volunteered with the State Bar of Nevada for over 20 years on its Board of Governors, the Nevada Bar Foundation and as Chairman of the Northern Nevada Disciplinary Panel. In addition to his career as an attorney, Jim served more than 24 years in tactical reconnaissance in the United States Air Force and Nevada Air National Guard. He retired in 1995 as a Lieutenant Colonel. Jim is married to Deanne, a retired schoolteacher. Together they raised three children. Jim is a fifth-generation Nevadan born and raised in Reno. He has family roots in Boulder City and Paradise Valley, Nevada.
SAM COLEMAN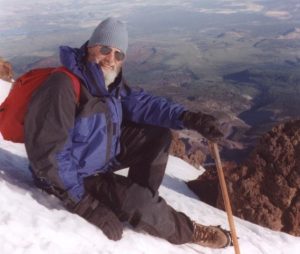 After a tour in the Air Force, Sam graduated from Colorado University with a Ph.D. in Electrical Engineering. He reluctantly left Boulder for a career as a Computer Scientist at the Lawrence Livermore National Laboratory. Retiring to Reno, he has kept busy volunteering at the National Security Forum, the national Supercomputing conference, Reno Little Theater, the Reno Air Races, the UNR School of Medicine, the Community Emergency Response Team, and other organizations. He teaches computer classes at OLLI and helps OLLI and other folks with computer problems. He is an avid hiker, having climbed Mt. Whitney, Mt. Shasta, and many other fourteeners. More recently, he celebrated his eightieth birthday by summiting Mt. Rose and looks forward to doing so again on his ninetieth.