Keeping us Safe from the Unthinkable –
Nuclear incident response and how Nevada leads the nation
Alexis Reed, Ph.D.
Director, Nuclear Response Division, Mission Support and Test Services, LLC
Contractor for the Nevada National Security Site
with NSF discussants
Kevin Schaller, President, NSF Board of Directors
Mike Matthews, DHS/CISA Protective Security Advisor for Nevada
CEO and Co-Founder OODA, LLC
---
Welcome NSFers back to a (not hybrid) Zoom event!
Thank you all for your patience as we figure out how to move forward with hybrid Zoom/in-person events. We were unable to proceed with the hybrid event last week because we only had six (yes six) people sign up to attend in person. Your ever-resourceful NSF staff decided we needed an innovative option to help ease people back to in-person events. So, here is Plan A.
Plan A, Part 1: The rescheduled NSF program with Dr. Alexis Reed will be on Zoom only on Thursday 04 Nov 0900-1015am PT. If you already registered for this event earlier, you do NOT have to re-register. I have you on my list (and I'm checking it twice). If you did not register already, please do so using the Zoom link below.
Plan A, Part 2: We will host an in-person (only) "Meet the Speaker" reception with Dr. Reed on the evening of Thu 04 Nov in South Reno for NSF Friends of the Forum, members, and invited guests. Invitations for that event will go out separately later this week. Please consider attending this get together because 1) it will be most wonderful to see your smiling faces again; 2) you will get to meet our very engaging and accomplished speaker and hear her thoughts about why her works matters so much to Nevada; and 3) you can let us know your comfort level and share advice about returning to in-person events. Watch out for follow-up invite and RSVP instructions for the reception and pencil it in on your calendars now.
To attend Dr. Reed's presentation on Nov. 4, 2021:
You are invited to a Zoom webinar.
When: Nov 4, 2021, 9:00 a.m. Pacific Time (US and Canada)
Topic: NSF Event – Keep us safe from the unthinkable
Register in advance for this webinar:
After registering, you will receive a confirmation email containing information about joining the webinar.
We are very happy to welcome you to an exciting NSF program on Thursday 04 November. Nevada's own Dr. Alexis Reed will present a fascinating program about why she works all day to make sure you can sleep well at night. She is one of those people you want to know is on the job keeping you safe from the unthinkable. As Director of the Nuclear Response Division for the Mission Support and Test Services (MSTS) at the Nevada National Security Site (NNSS), Dr. Reed is responsible for the national-level nuclear incident response teams based at the Remote Sensing Laboratory at Nellis Air Force Base in Las Vegas and at Joint Base Andrews, in Suitland, Maryland.
"Every unmeasured system is assumed to be critical. It is the same as finding a pistol sitting on a table. Assume that it is cocked and loaded." (James Mahaffey, "Atomic Accidents: History of Nuclear Meltdowns and Disasters: From the Ozark Mountains to Fukushima")
Dr. Reed will introduce us to Nevada's Nuclear Emergency Support Team (NEST) and let you peak behind the curtain to learn more about the people and capabilities that are constantly vigilant and prepared to respond to nuclear and radiological incidents both in-country and around the world. It is a rare opportunity for a general audience to venture inside the hidden realm of world-class scientists, state-of-the-art technologies, and sophisticated deployment plans, to glimpse the layers of protection we have in place to keep us safe from a nuclear event.
I know, I know…you are thinking with all dire things going in the world today why should I spend my breakfast hour learning about something truly scary that will never happen in my lifetime? Two good reasons. First, nuclear incidents do happen and often without warning. Remember the Fukushima Daiichi nuclear reactor disaster in Japan in 2011 following the Tohoku earthquake and tsunami? Dr. Reed was there on the ground as part of the US nuclear response team that helped Japan assess the extent of the damage, implement protective measures for the surrounding communities, and initiate recovery actions. Her work kept the rest of us safe.
Second, Dr. Reed is a national treasure and an asset to our national security. And she is a Nevadan who loves to share her insight about threats to our national security with diverse audiences in ways that make us feel wiser and more secure. Need I say more? Come join us and I promise you will sleep better after you hear her talk.
Alex will be joined by two NSF discussants, Kevin Schaller (NSF, Board President) and Mike Matthews (DHS/CISA, Protective Security Advisor for Nevada). They will provide their thoughts on nuclear emergency response and kick off our Q&A session with thought-provoking questions.
Please join us for a very enlightening discussion and be ready with lots of questions.
---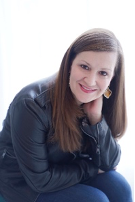 Dr. Alexis Reed is Director of the Nuclear Response Division for the Mission Support and Test Services (MSTS) at the Nevada National Security Site (NNSS). Dr. Reed started with the Remote Sensing Laboratory (RSL) in 2008 as a scientist with the National Nuclear Security Administration (NNSA) Consequence Management Program. Since then, she has managed a variety of nuclear incident response programs and teams. In her current position, Dr. Reed oversees the Nuclear Response Division and the Nevada National Security Site's support to the NNSA Office of Counterterrorism and Counterproliferation. Her Division supports international cooperation programs, nuclear forensics, and national nuclear incident response. Alexis oversees our Nation's nuclear response personnel at both RSL locations, housed at Nellis Air Force Base in Las Vegas, Nevada, and Joint Base Andrews in Suitland, Maryland. Dr. Reed is a career emergency responder for NNSA and continues to support in a variety of deployable and home team positions for the RSL response assets. Dr. Reed has supported a variety of real-world NNSA responses, including the US support to the Fukushima Daiichi nuclear accident in Japan. She received her Ph.D. in Nuclear Engineering from Texas A&M University and has an M.S. degree in Health Physics and a B.S. degree in Radiological Health Engineering, both also from Texas A&M University.