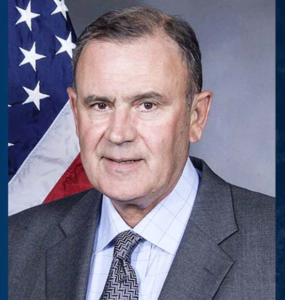 Tyrus W. Cobb
National Security Forum Founder and Former Director
European and Soviet Affairs Directorate, NSC, 1983-1988

International Programs/Technology Affairs, 1988-

1989 (

Special Assistant to the President)
Dr. Cobb was a professor at West Point and a Lieutenant Colonel in the Army in the years just prior to the Reagan Administration.He consulted with the National Security Council during the later half of the Carter administration and the early Reagan administration on international energy issues.At the start of the administration, Dr. Cobb was on an exchange in the Soviet Union.
After the change in National Security Advisor to William Clark and Deputy Robert "Bud" McFarlane, Cobb was asked to submit strategy papers regarding the long-range strategic position of the United States vis-a-vis the Soviet Union.As a result of these papers he was asked to join the NSC staff as a member of the European and Soviet Affairs Directorate to work on European issues, Canada, and provide some input to long-range strategic Soviet policy.He took Dennis Blair's slot within this directorate. Cobb worked very closely with Peter Sommer and they divided responsibility for 34 countries among themselves.Cobb was responsible for France, Italy, Canada, the Netherlands, Austria, the Vatican, etc.As part of his Soviet responsibilities, Cobb attended the Geneva and the Reykjavik summits.
In 1988, Cobb took Robert Dean's place as the Special Assistant to the President and Senior Director of the International Programs and Technology Affairs Directorate with responsibility for science & technology agreements, export policy, United Nations issues, and the environment.
He became President and CEO of the Business Executives for National Security (BENS) in 1991, then left to become President/CEO of the Yosemite National Institutes (1995-2002). He returned to his home town of Reno, Nev., where he headed up the Northern Nevada Network as well as the National Security Forum.
Dr. Cobb received a Ph.D. from Georgetown University, an M.A. from Indiana University, and a B.A. from the University of Nevada. He is married to the former Suellen Small of Reno and they have two daughters and a son.
On the NSF board, Ty was responsible for arranging and conducting our programs and preparing and posting commentaries on the website.