Date/Time
Date(s) - 07/09/2019
8:00 am - 10:00 am
Location
The Chateau In Incline Village
Categories
If you find you are unable to attend the presentation, please
email Patty at info@nationalsecurityforum.org. We are charged for no-shows.
Please RSVP for this upcoming National Security Forum Program
The Chateau in Incline Village
(955 Fairway Blvd, Incline Village, NV)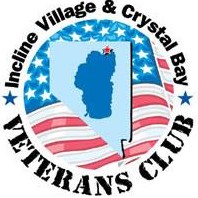 "Space as a Warfighting Domain"
A Presentation and Discussion with
John McNellis
Former Deputy Assistant Secretary of Defense
July 9th 0800-1000 at The Chateau in Incline Village
(955 Fairway Blvd, Incline Village, NV)
The National Security Forum (NSF) has partnered with the Military Officers Association of America (MOAA) and the Incline Village & Crystal Bay Veterans Club (IVCBVC) to present our inaugural joint event at The Chateau in Incline Village, Nevada, on July 9th. This event will follow NSF format with breakfast beginning at 0800, and the presentation and Q&A at 0900-1000. For those interested in a round of golf on one of Incline's lovely lush golf courses, there will be tee times available following the NSF-MOAA event (see links below). There will be a one time $5 increase in the cost of this event for members to cover the cost of the breakfast.  Total cost for members is $25.
"Today, over 170 countries have access to some form of space capabilities, 11 countries have indigenous launch capabilities, and new satellites are launched just about every week…The need for vigilance has never been greater." (John McNellis)
Kicking off our first NSF-MOAA-IVCBVC program will be John McNellis, former Deputy Assistant Secretary of Defense for Space, Strategic and Intelligence Systems and current consultant to the Department of Defense (DoD). John will bring us up to speed on our current space capabilities, provide insight into counterspace threats, and describe what the U.S. is doing to counter these threats. Our adversaries, China, Russia, Iran, North Korea, are actively engaged in developing and deploying space capabilities that have the potential to threaten the U.S. and deny our government and commercial organizations of critical services.
Our space capabilities include satellites in different orbits from Low Earth Orbit up to 2000 km altitude to Geosynchronous Earth Orbit (GEO) around 36,000 km. Used primarily for communications, geospatial positioning, missile warming, and intelligence gathering, these satellites provide critical space situational awareness needed by U.S. military and intelligence agencies. Consequentially, they are also potential targets for attack by our adversaries aiming to disrupt critical government and industry operations across the country. To address this threat, the roles, responsibilities and organization of the newly created U.S. Space Force and U.S. Space Command are currently under discussion within the Executive and Legislative branches of the government.
"Chinese and Russian military doctrines indicate that they view space as important to modern warfare and view counterspace capabilities as a means to reduce U.S. and allied military effectiveness. Both reorganized their militaries in 2015, emphasizing the importance of space operations." (DIA Report: Challenges to Security in Space, 11Feb2019)
China's space capabilities include military, civil and commercial satellites used to relay communications, conduct scientific research, and support military operations. China views space superiority as key to conducting modern wars and as a means to deter and counter U.S. intervention in regional military conflicts. Similarly, Russia considers space supremacy key to winning future conflicts. Both Iran and North Korea are aggressively pursuing space capabilities as a means to deny their adversaries, including the U.S., of the ability to use space and ground assets during conflicts.
John will share his views on how the U.S. needs to respond to these threats both technologically and politically. His eyes on the skies are sure to shine light on the future of warfare and defense to be conducted by the U.S. military, in close collaboration with our industry partners.
For reference and more background on this topic see the Defense Intelligence Agency Report Dated 11 Feb 2019: DIA Report: Challenges to Security in Space
For those looking to book a tee time after the meeting at Incline Village's Mountain and Champion Golf Courses go to: IVGID Golf Courses
For more information about IVCBVC see: IVCBVetClub Facebook Page
For more information about MOAA see: MOAA Lake Tahoe website
John McNellis is currently a consultant to the Department of Defense. Until 2017, He was the Deputy Assistant Secretary of Defense for Space, Strategic and Intelligence Systems. He was responsible for acquisition strategy and oversight of a $70B portfolio of space, intelligence and nuclear Major Defense Acquisition Programs. His prior 40-year industry career spanned the range from system architect to program manager to senior corporate executive with profit and loss responsibility for a $4B group with 17,000 employees, predominantly focused on delivery of air and space intelligence, surveillance, reconnaissance and battle management systems to domestic and international customers. John graduated from Santa Clara University with a B.S. degree in Physics. He later earned a M.S. in Physics from UCLA and a M.B.A. from Santa Clara University.
A full breakfast will be served. Cost for this special program is $25 for members and $30 for Non-Members.  We recommend that you arrive by 8:30 to enjoy some breakfast, coffee, and conversation. Breakfast service and registration open at 7:45 a.m.
Please RSVP below. Membership forms for NSF will be available at the forum, though you can also access the application form by clicking HERE. For your convenience, we accept cash, check and credit card payments for both the breakfast and membership fees.
Bookings
Bookings are closed for this event.