BOARD
 JIM MEGQUIER
Chairman of the Board of Directors and Membership Chair
Jim assumed the chairmanship of the NSF from Dick Barnard last year and also oversees the Board's Development efforts. Megquier retired after 33 years as an oral surgeon in Reno, having completed his dental education at the University of the Pacific Dental School and the University of Michigan for his surgery training and residency. Married to the late Lynn Walsh for over 50 years, Jim has three daughters. He served on the UNR Foundation for nine years, two as Chair and on the Board of the Reno Rodeo Foundation.
 ANNETTE BIDART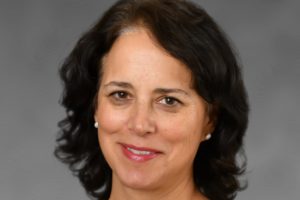 Board Development Chair
Annette Bidart is a Senior Consultant at AndCo. She works extensively with Plan Sponsors, supporting their defined benefit, defined contribution, and nonqualified plans, and Trustees of foundations, endowments and Trusts by designing customized solutions in the areas of administration, fiduciary oversight, investment policy and design, asset allocation, investment fund line and mapping strategies, investment monitoring, evaluation, provider searches, and total plan cost analysis.
In 1988, Annette Co-Founded Bidart & Ross, Inc., an institutional investment Consulting Firm in Reno, NV. Bidart & Ross was acquired by AndCo Consulting January 1, 2017.
Her responsibilities include optimizing investment portfolios, conducting investment manager due diligence reviews, evaluating and selecting investment managers, developing investment policy guidelines, rebalancing and/or mapping strategies and recommendations and delivering and analyzing performance-monitoring reports. Her clients are primarily located on the West Coast and the Mountain West States.
Annette received her Bachelor of Arts degree from the University of Nevada, Reno in 1985 where she majored in both political science and Spanish with a minor in accounting. A co-director of the University's Women's Center, she also served as an intern with the Sparks City Attorney's Office and the Nevada State Legislature. In addition, she lived and studied in Spain and Colombia, South America.
Board Affiliations:
University of Nevada, Reno Foundation – Emeriti
Advisory Board, Community Foundation of Western Nevada (past)
Center for Basque Studies, UNR (current)
National Security Forum, Reno, NV (current)
TYRUS W. COBB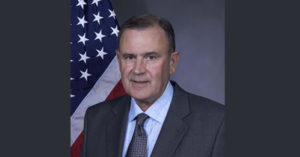 Founder and Board Program Chair
Ty served as Special Assistant to President Reagan for National Security Affairs (1988-89) and before that as Director of Soviet, European, and Canadian Affairs on the Reagan NSC staff. He was the Executive Secretary for President Reagan's Summit meetings with Soviet leader Mikhail Gorbachev in Geneva (1985) and Reykjavik (1986). A graduate of UNR, Ty earned a Masters Degree at Indiana U. and a PhD from Georgetown. He taught at West Point as a tenured professor, as well as in China, Italy and Russia. He is married to the former Suellen Small of Reno and they have two daughters and a son. On the NSF board Ty is responsible for arranging and conducting our programs and preparing and posting commentaries on the website.
RICHARD BARNARD, CPA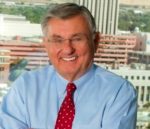 Board Secretary/Treasurer
Dick was the first Chairman of the National Security Forum Board.  He founded Barnard, Vogler & Co., CPAs in 1969 and has just recently retired.  Prior to that he was with the international accounting firm Coopers & Lybrand.  He graduated from the University of Oregon with a degree in Business Administration.  Dick has served on the board of numerous community organizations and was Chairman of the Regional Emergency Medical Services Authority (REMSA) for over twenty-five years.  He is married to the former Ann Bridge of Pittsford, New York, and they have a son and a daughter.
CARINA BLACK
Board Director of Operations
A native of Argentina and a citizen of Switzerland and the U.S., Carina Black has lived in the United States since 1987. She received her Ph.D. from the University of Nevada, Reno in 1997 in Comparative Politics. She is the first Executive Director of the Northern Nevada International Center (NNIC). As an adjunct faculty member at the University of Nevada, Reno, Carina has taught courses in global studies, world politics, comparative politics, democratization, international organizations and Latin American politics. At the NNIC, Carina has focused her energies on growing programs through the US Department of State and USAID.
SKIP HANSEN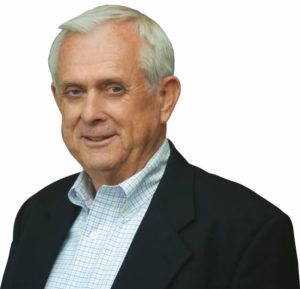 Board Director of Logistics
Skip joined the National Security Forum when it was first meeting at the Gold and Silver Restaurant.  He has been a Board member unofficially and then officially as the logistics coordinator when it formally became a 501c3.  He has been a Real Estate Broker since 1959, and served as a Board member on many non-profit boards over the years.  He holds the CCIM designation in Real Estate, the highest in the Commercial and Investment earned award from the National Association of Realtors.  He has been married to Nilsine for over 53 years.  They have one daughter, Kate.
CASEY J. STITELER

New board member as of September 20, 2017
Casey is an associate in the law firm of Lewis Roca Rothgerber Christie LLP in its Litigation practice group. Prior to joining the firm, Casey served as a law clerk to the Honorable Mark Gibbons at the Nevada Supreme Court. His experience includes assisting with commercial and intellectual property litigation while serving as a law clerk at Lewis Roca Rothgerber Christie, and completing externships with the Honor able William G. Cobb, U.S. District Court, District of Nevada and Nevada Governor Brian Sandoval. Casey also was active in student government as president and legislative affairs director of Associated Students of the University of Nevada, Reno, as well as serving as vice chair of the Nevada Student Alliance.
GARRY GARRETTSON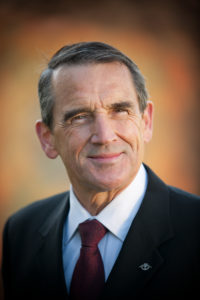 New board member as of September 20, 2017
GARRETT (GARRY) GARRETTSON is President of G. Garrettson Consulting, providing management & consulting services to help private and public microcap companies achieve strong and profitable growth.
During 2015-2016 he served as Executive Chairman of GigaTronics, a public microcap microwave instrument & subsystem company in electronic warfare market. During 2006-2007 he served as interim CEO to launch Fresco Technologies, a digital imaging company. From 2001 to 2004 he was President and CEO of ClairVoyante a private company which developed and licensed proprietary intellectual property to flat panel display manufacturers in Asia, and that was subsequently sold to Samsung.
From 1996 to 2002 he was with Spectrian Corporation, a manufacturer of high power radio frequency transistors and amplifiers primarily for cellular network equipment, as CEO and then working Chairman of the Board. Under his leadership, annual revenues grew four-fold to $200M and over $200M was added to the balance sheet. The semiconductor business was sold to Cree in 2000 and Spectrian was sold to Remec in 2002. Prior to Spectrian, Dr. Garrettson spent three years as President and CEO for Censtor Corporation, a company that developed thin film contact magnetic recording head and disc technology for the data storage industry. The Operation and an IP License was sold to Read Rite in 1996. The patent portfolio was held in a separate company for the Censtor shareholders, and the technology was subsequently broadly licensed to the storage industry.
From 1989 to 1993 Mr. Garrettson held several Vice President Positions in Seagate, an international disk drive company, who had purchased Control Data's Data Storage Division in which Mr. Garrettson had held several Vice President positions from 1986 to 1989. Prior to 1986, he was at Hewlett-Packard Laboratories in various technical management positions, where he worked on medical imaging and then managed teams that developed technology and product prototypes for the first ink jet and laser printers, as well as developing sub-micron lithography equipment and processes. Prior to joining HP he served as an officer in the United States Navy, with his last active duty assignment being an assistant professor of physics at the Naval Postgraduate School, where he taught graduate and undergraduate courses.
Mr. Garrettson has served on Boards of seven public companies and numerous private companies. At Stanford University he earned a Master's Degree in Engineering Physics while on an NROTC scholarship, and a Ph.D. in Nuclear Engineering on an Atomic Energy Commission Fellowship. Since learning to fly in the Navy, he has maintained a commercial pilot's license and an instrument rating. He and his wife Gloria currently reside in the Tahoe-Reno area of Nevada, and have two sons who are both engineering managers in technology companies.
ADVISORS
JAMES "JIM" BRADSHAW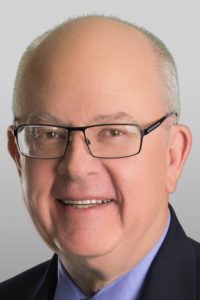 Jim has been an attorney with the McDonald Carano law firm for nearly 35 years practicing in its Litigation, Construction Law and Employment Law Departments. He served as Chairman of the Firm's Litigation Practice Department and Ethics Committee.  He volunteered with the State Bar of Nevada for many years on its Board of Governors, the Nevada Bar Foundation and as Chairman of the Northern Nevada Disciplinary Panel.  In addition to his career as an attorney, Jim dedicated more than 24 years of service to the United States Air Force and Nevada Air National Guard.  He retired in 1995 as a Lieutenant Colonel.  Born and raised in Reno, Jim is a fifth generation Nevadan.
GARY HIPPLE
Advisor and Volunteer
Gary spent over 30 years in law enforcement. Most of that time he was a federal criminal investigator; 9 years with IRS Internal Security and 20 years with the US Customs Service as a special agent. He worked cases involving money laundering, drug trafficking, international firearms trafficking and fraud. He spent over 4 years undercover on various matters. In addition to case specific work, Gary worked 10 years in the intelligence field as team leader for a multi-agency, multi-discipline intelligence team dedicated to international narcotic trafficking and terrorism. He retired in 2003 and moved to the Reno area where he volunteered with several groups. He has been NSF's door keeper since its inception.
VOLUNTEER
CHRISTY MEDINA
Christy provides the NSF with her valuable time to greet all of our guests as they arrive, to ensure the tables are all set for the Q&A session with pens and note cards and most importantly that everyone who enters has a name tag
STAFF
PATTY EVANS
EXECUTIVE DIRECTOR
Patty began her career in bank data processing in 1973 for First National Bank of Nevada, now Wells Fargo Bank.  She progressed over a 16- year period to the position of Assistant Vice President and Operations Manager of the Reno data center.
Following her career at the bank Patty worked for 26 years at Renown Health where she held several roles.  Most notably she served as the Chief Information Officer, Process Improvement Administrator and Construction Administrator. With Renown, Patty focused on major IT project management, process improvement and construction management. When Renown completed the construction of the newest tower project, Patty was asked to assume the responsibility for running the Construction Department of the entire Renown Health organization.
In January 2016 Patty retired from Renown Health and has enjoyed spending time with her young grandson, and traveling, car racing and golfing with her friends and husband.
She became the first employee and Executive Director of the National Security Forum in March 2017.